Easy Weeknight Instant Pot Chili
This Hurricane Ridge Chicken Chili is an easy weeknight chili that comes together in a snap.
Chicken chili isn't usually what comes to mind when you think, "easy weeknight dinner." But, with your trusty Instant Pot in hand, this soup is surprisingly fast and satisfying!
When I get home on weeknights and don't want to cook anything, I make this easy Hurricane Ridge Chicken Chili in my Instant Pot. The last time I made the Hurricane Ride Chicken Chili, I got everything ready, then I went to the store to pick up sour cream. By the time I got back, the soup was done! This is a favorite for weeknights.
Honestly, the hardest part is rummaging through my fridge to see if I have any extra veggies that I can sneak in. 
Read on for a guaranteed way to get dinner on the table in less time than it takes you to go to the store!! Okay, maybe not guaranteed, but it works for me.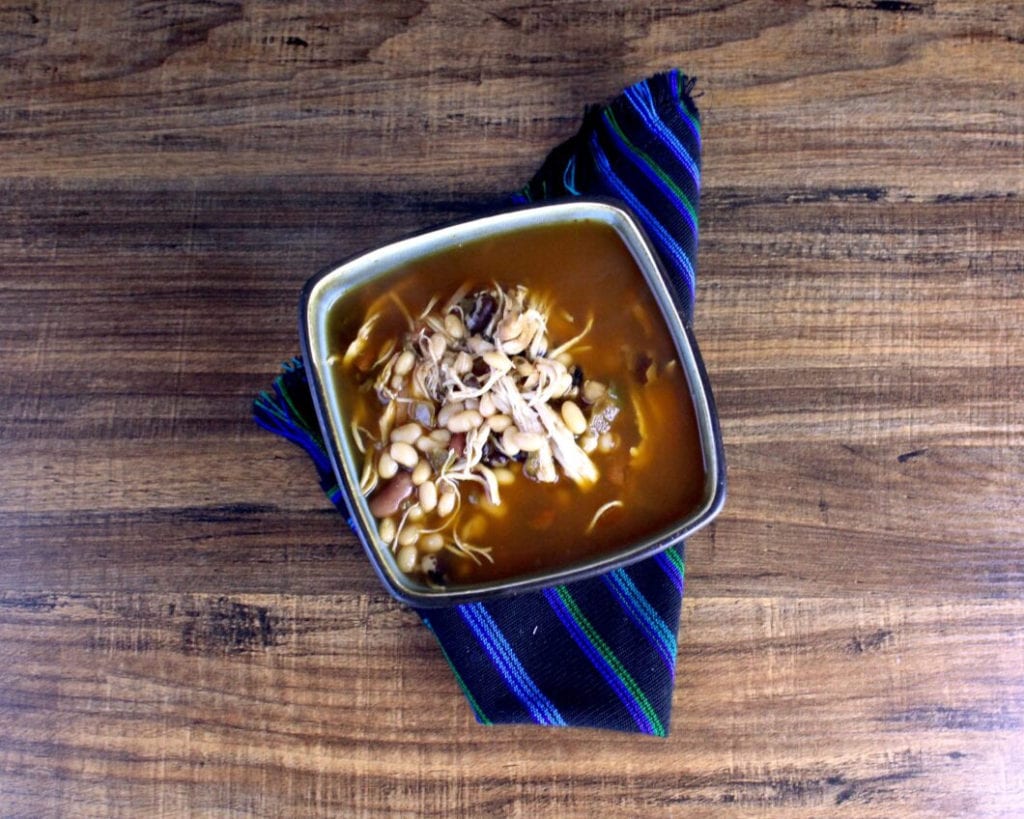 Here's where to get our Hurricane Ridge Chicken Chili.
---
Easy Weeknight Hurricane Chicken Chili
You will need:
1 Package Hurricane Ridge Chicken Chili (Family Size)
1 Chicken Breast
Optional Veggies (gotta sneak those veggies in somewhere)
Frozen Corn
Shredded Carrots 
Chopped Bell Peppers
Mushrooms
Diced Sweet Potatoes
Optional thickener:
1/4 Quinoa, Brown Rice or White Rice
Optional Toppings:
Corn Chips
Sour Cream
Shredded Cheese
Directions:
Lay beans on a rimmed cookie sheet to look for rocks or other field debris (Here is an article on how to sort your beans.)
Transfer the beans to a colander and give them a quick rinse. 
Put the rinsed beans, whole chicken breast, both spice packets, and any optional veggies in the Instant Pot.
Add 7 cups of water. (If I don't add 1/4 of quinoa or rice, I cut out 1/2 C of water; I add 6 1/2 instead of 7)
Lock the lid and seal the valve. 
Set Instant Pot to Manual High Pressure for 30 minutes. 
Once the Instant Pot is done, you can let the steam release naturally or release it manually if you're in a hurry. 
Shred the chicken with two forks
Enjoy!!
Connect with us on social media. Let us know if you found the Hurricane Ridge Chicken Chili to be an easy weeknight chicken chili.