Warm Eggplant Salad to go with Soup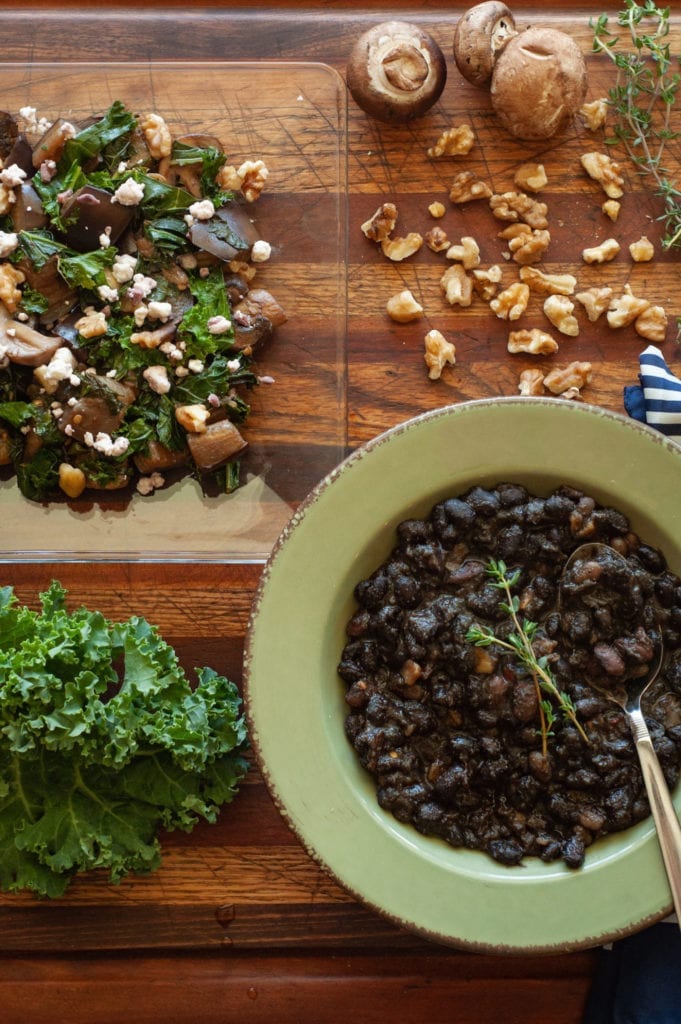 Soup and Salad
A classic combo. Pb & J, salt and pepper, Sonny and Cher, soup and salad. They just belong together!
Soup and salad have been classic combinations in diners and homes across America forever! But as much as we love a crunchy iceberg paired with Tomato, the same-old-same-old gets, well, old!
So here is a warm eggplant and kale salad with our black bean soup. It's is great when you need to warm up with a filling meal. This salad has a nice, garlicky, vinaigrette that pairs beautifully with the goat cheese and walnuts used as toppings. If you are looking for a unique, fall salad, this is certainly it!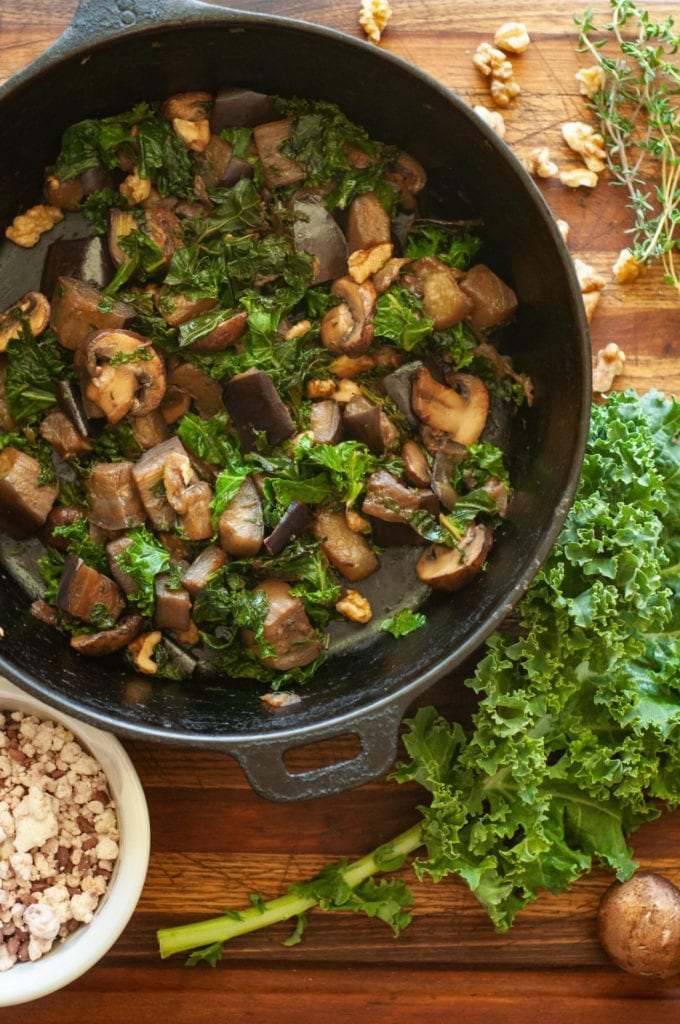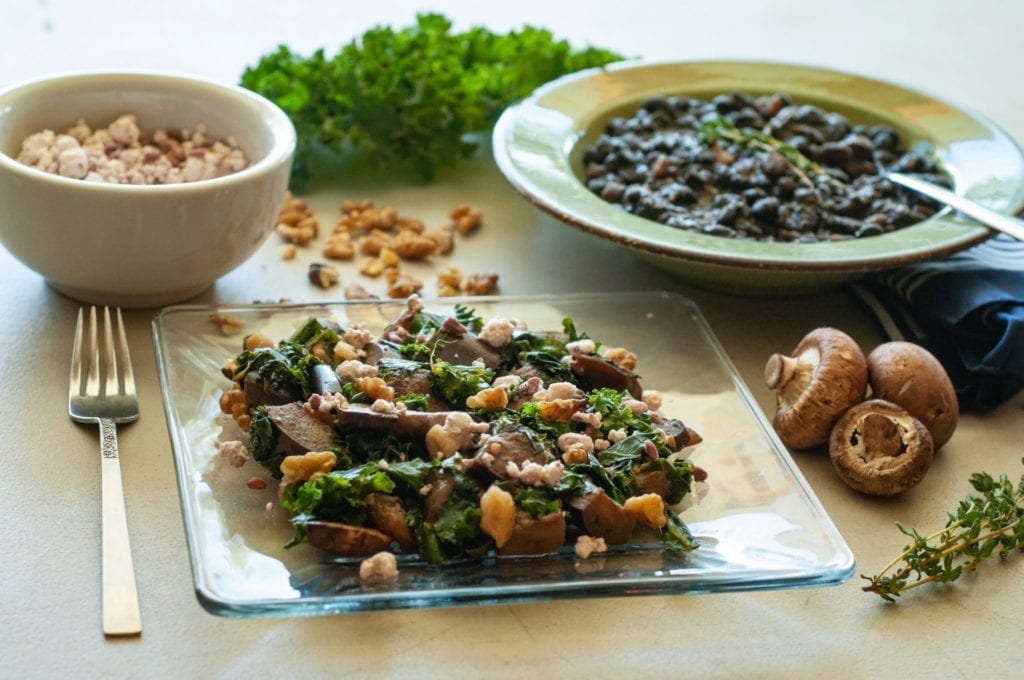 A warm and tasty salad with creamy goat cheese and crunchy toasted walnuts. Gluten-free and vegetarian! This salad hits the spot on cold Fall nights when paired with a hearty soup.
INGREDIENTS
For the Salad:
1 large eggplant, cut into 1-inch cubes
2 cups cremini mushrooms, cut in half (here are some substitutes if you can't find any)
4 large kale leaves, roughly chopped
1/2 cup walnuts, toasted and chopped
1/4 cup goat cheese, crumbled
4 sprigs fresh thyme, finely chopped
For the dressing:
1 clove garlic, crushed
2 tbsp balsamic vinegar
1 tbsp olive oil
1/2 tsp  honey
salt and pepper to taste
INSTRUCTIONS
Preheat oven to 425 degrees F.
Toss eggplant and mushrooms in a tablespoon of olive oil on a parchment-lined cookie sheet and roast for 20 minutes, stirring occasionally.
Toss kale and an additional tablespoon of olive oil on another parchment-lined cookie sheet and roast for 10 minutes or until crispy.
Meanwhile, prepare the dressing. In a small saucepan, combine dressing ingredients and heat on low until thickened, about 10 minutes.
In a large bowl combine roasted vegetables, dressing, walnuts, goat cheese, and thyme. Stir and serve immediately.
Pair with our Shoshone Falls Black Bean Soup for a hearty and filling meal that's healthy and full of flavor.