Lion's Den Red Lentil Soup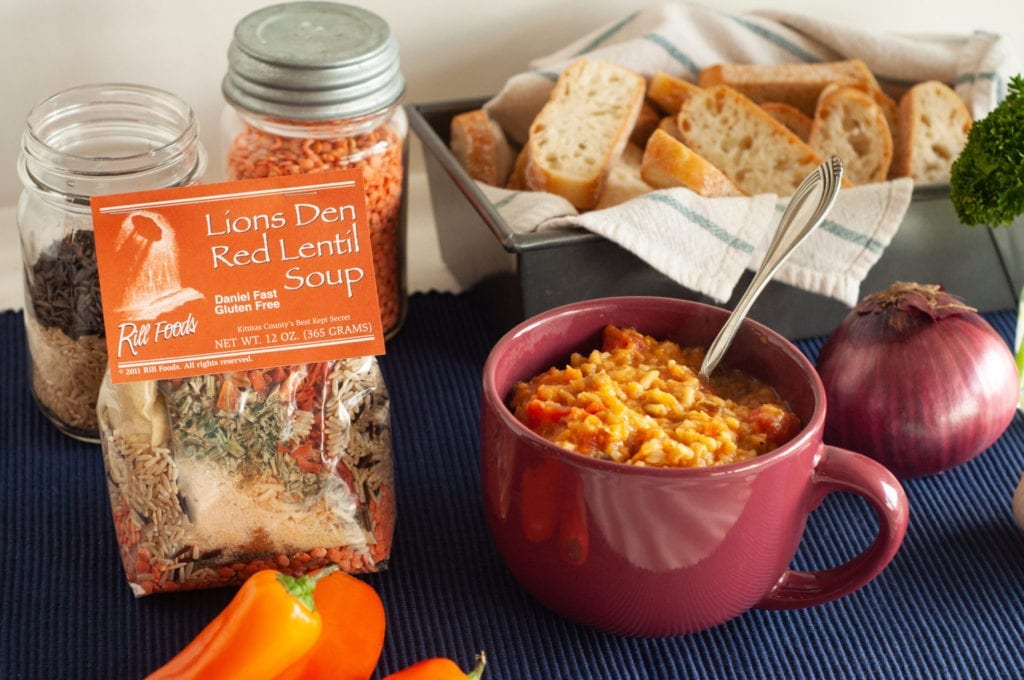 The Lion's Den Red Lentil Soup is one of our Daniel Fast, completely plant-based soups. Even without meat products, this is a unique soup packed with flavor and nutrients.
A little bit about Daniel's Fast
Daniels Fast is a diet based on the Biblical book of Daniel. Although it is called a fast, it is restricting the type of food you eat, not when you can eat. The diet focuses on plant-based foods and cuts out meats and processed foods. The main foods included in Daniel's Fast are whole foods, fruits, veggies, legumes, seeds, and, yes, red lentils. We have a total of 13 soups that are okay for Daniel's fast, including this Daniel's Lentil and Brown Rice.
Daniel's Fast lasts for 21 days and is said to help with risks in metabolic and cardiovascular disease. You can read a study done here. And if you are interested in trying Daniel's Fast out for yourself, I recommend reading this article by Cooking Light.
How to make Lion's Den Red Lentil Soup
It tastes great with just water and a can of chopped tomatoes added to it, but I decided to spice it up even more with an addition of butternut squash and sausage.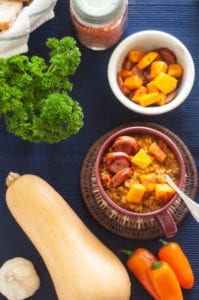 First, prepare the soup according to the instructions. Meanwhile, prepare the additional ingredients. start by peeling and cubing a butternut squash (an article on how to do that here), or use frozen, already cubed squash. Next, sauté the squash in a pan until tender but not too soft. Slice sausage and cook until browned and done. Finally, combine with the Red Lentil Soup or place on top of each bowl for a pretty and delicious garnish.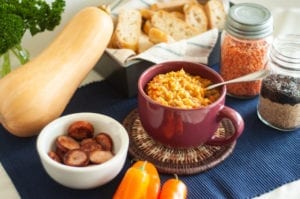 Add your other favorite vegetables or meats to this or one of our other soups. It's always fun to experiment and spice up your meals! We would love to hear what you come up with!