Sisters Chicken Noodle Soup Recipe
Looking to spice up your chicken noodle soup recipe?
Everyone has a favorite chicken noodle soup recipe, whether it's been passed down for generations, or is something you picked up in college. I added extra veggies to this chicken noodle soup mix to give it that extra boost. Here, I have made a broccoli chicken noodle soup to get some fiber, potassium, and iron. Because our chicken noodle soup mix already has celery and carrots, I can spend my time being creative in the kitchen. And don't forget a side of french bread or salad!
A classic dish, reimagined. Still simple, and still delicious. Whether it's a bit cold out, or you've come down with a cold, chicken noodle soup is always the answer. Feeling nostalgic for grandma's cooking? Chicken noodle soup is still the answer! And this homemade-tasting soup couldn't be easier.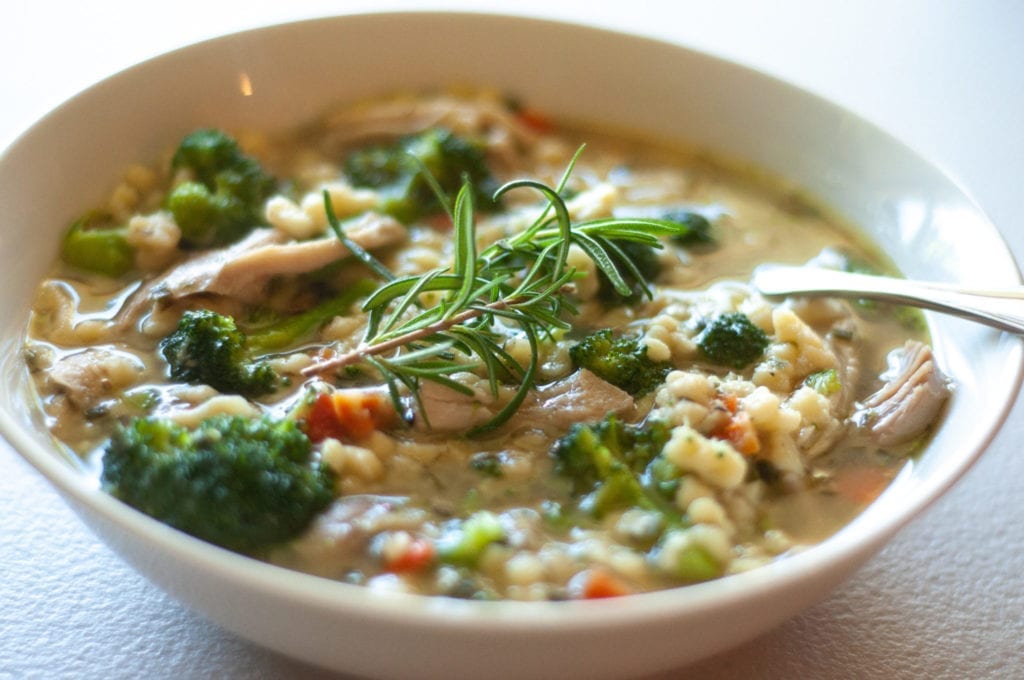 Here's how to make this simple, new take on an old favorite.
Ingredients
1 large Sisters Chicken Noodle Soup package
1 small head of broccoli, chopped
2 cubed chicken thighs
Instructions
Bring 8 cups of water to a boil.
Simmer chicken for 20 – 30 minutes depending on the size of chicken thighs.
Add noodles, and spice packets, and follow the remaining instructions on the soup package.
Add broccoli for the last 5-8 minutes depending on how crunchy or soft you prefer your broccoli.
Garnish with a sprig or two of rosemary and enjoy!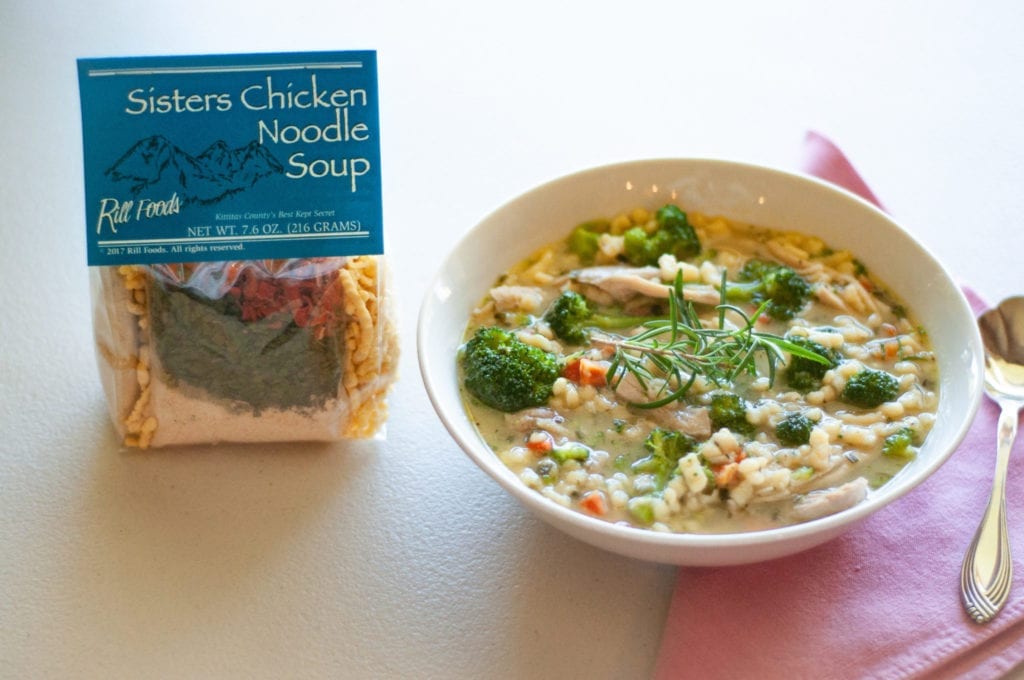 Thanks for reading and enjoy your soup!