Unique Salads to Go with Your Favorite Soups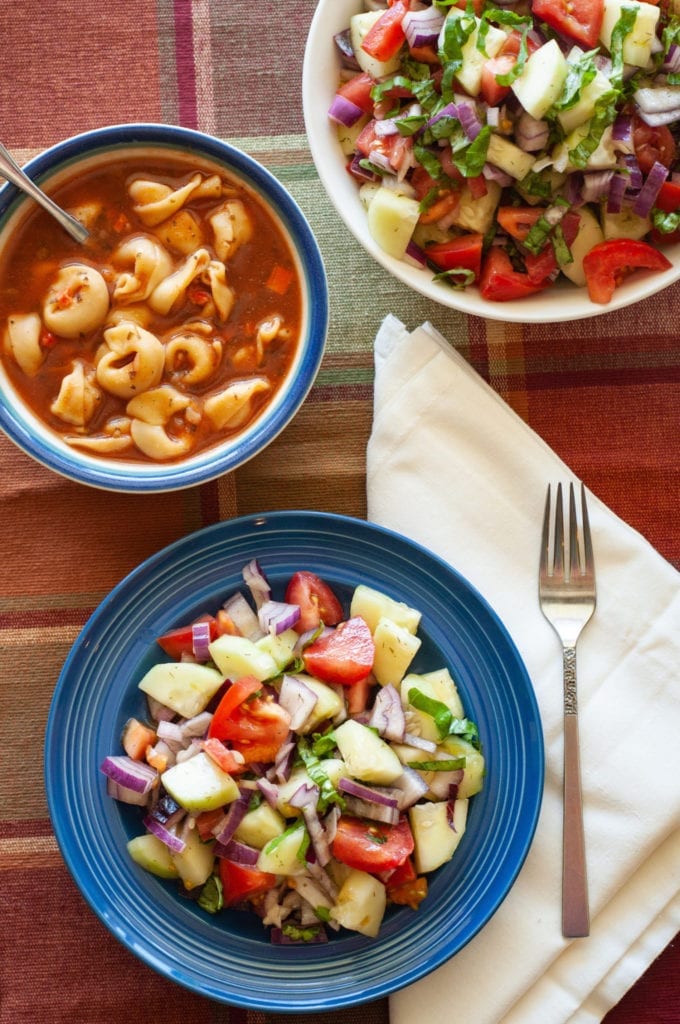 Soup and Salad
A classic combo. Pb & J, salt and pepper, Sonny and Cher, soup and salad. They just belong together!
Soup and salad have been classic combinations in diners and homes across America forever! But as much as we love a crunchy iceberg paired with Tomato, the same-old-same-old gets, well, old!
So here is a fresh, summery salad with our cheesy tortellini soup. This cucumber and tomato salad is great with a saucy soup and is so refreshing. I love it at picnics and at family events. It's easy to make and can easily be scaled up or down depending on how many people you need to feed.
Tomato and Cucumber Salad Paired with Tortellini Soup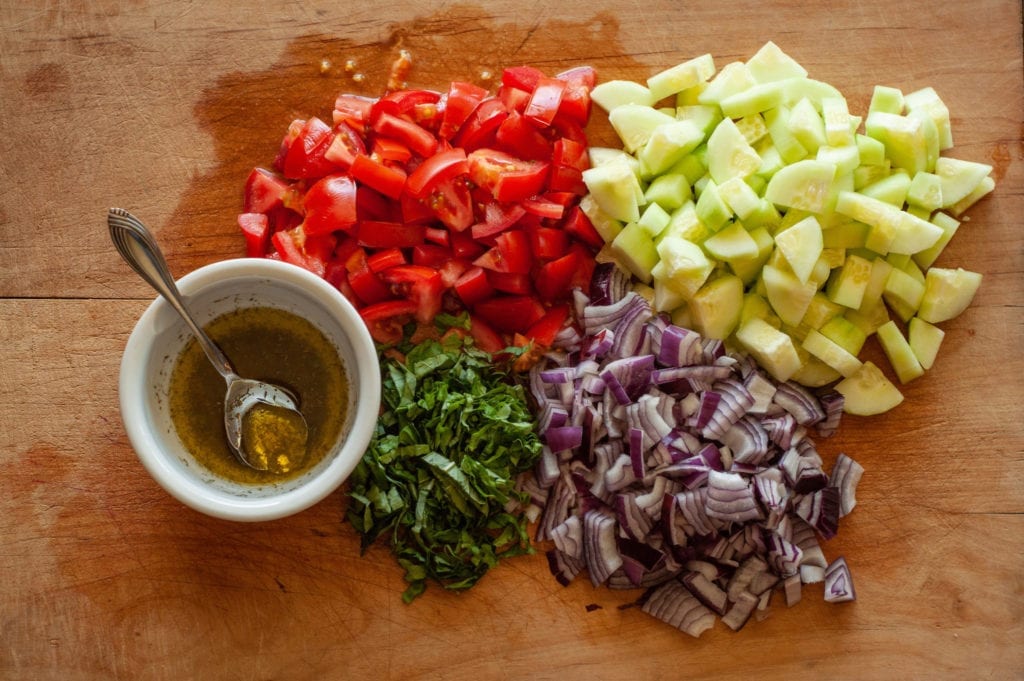 A fresh, super simple salad with a tangy and flavorful dressing. And it only takes a few minutes to prepare! That's why this recipe is a favorite with summer events with family.
INGREDIENTS
For the Salad:
About 3 cups or 2 medium cucumbers, peeled and chopped
3 medium tomatoes, sliced into chunks
1/3 cup chopped red onion
1/4 cup chopped fresh basil
For the dressing:
1/4 cup extra virgin olive oil
3/4 cup apple cider vinegar
1/2 tablespoon red wine vinegar
1/2 teaspoon fresh dill weed
1 teaspoon
salt and pepper to taste
INSTRUCTIONS
Combine salad ingredients in a large bowl.
Mix dressing in a small bowl, then add to salad and stir well to combine.
Pair this salad with our Thorpellini Tortellini for an easy lunch or dinner.