This time of year can get a little overwhelming–with Daylight Savings time snagging away that extra hour, Saint Patrick's Day celebrations upon us, not to mention spring break! Not to mention, prepping for a full house and seasonal chores, it's hard to finish all the tasks you have to do during the weekdays. Take dinner off that long list of chores by preparing one of our easy and delicious soups! And what's easier (or tastier) than potato soup?
Now is the perfect time to break out those four leaf clovers and satchels of potatoes, and embrace the luck of the Irish! With their versatility and vital source of vitamin C, potatoes are a wonderful source of nutrition to feed your family and keep them full all through the night. Try one of our many potato soups or add potatoes on the side this week!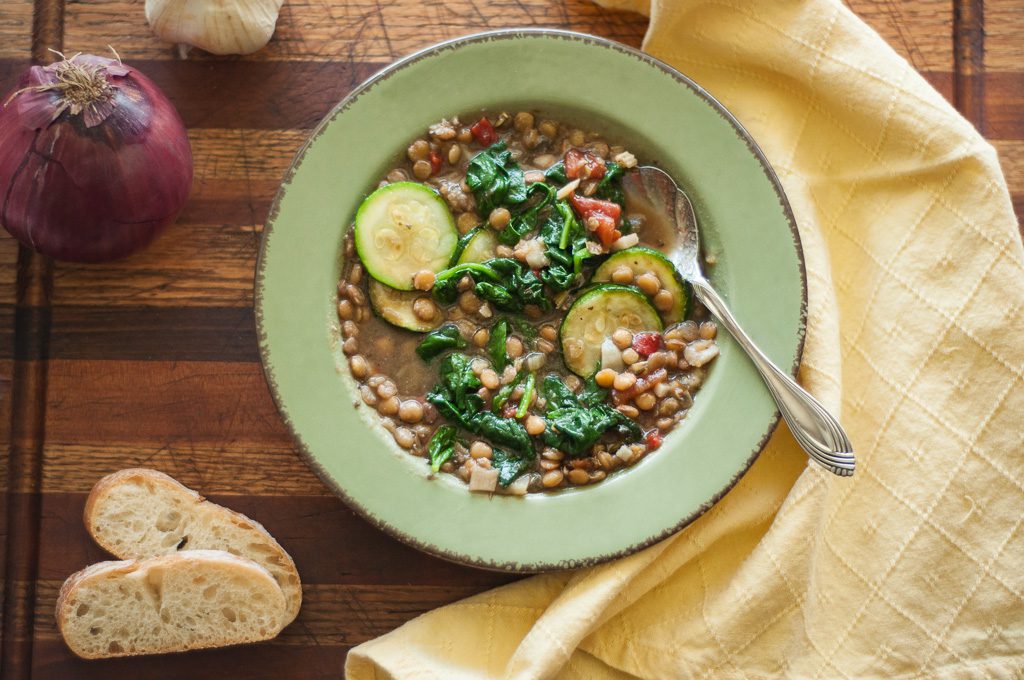 Potato Soup for the Soul
Potato soup is known for its simplicity– the original ingredients included potatoes, milk, and butter. Nothing was easier for those who didn't have the resources for something fancier. Potato soup originated in France after the Seven Years War as potatoes were plentiful. Although the times have changed, reliable and convenient potato soup is still a classic and here at Rill, we have added our own twists to upgrade the well-known recipe!
Named after the blue haze that surrounds the mountains of Washington and Oregon, our Blue Mountain Lentil and Potato Soup will satisfy even the pickiest of eaters. Filled with two types of lentils, bell pepper and spices galore – this potato soup can be ready in 20 minutes using an Instant Pot! To make this soup even creamier, reduce the amount of water used, and add half and half instead. To try our Blue Mountain Lentil and Potato Soup click here.
Comforting, warm, and nostalgic, our Basin Potato Chowder will bring the family together, one scrumptious bite at a time. Made from Washington and Oregon grown potatoes, this chowder includes a blend of Italian seasoning, fennel, and black pepper. This soup is sure to permeate the house with the smell of home cooking. Throw our Basin Potato Chowder in the crockpot for a few hours as you about your busy day. Then, when the family is feeling hungry, serve it up with shredded cheddar and chives on top! You can order our Potato Chowder here.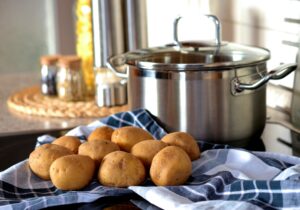 Not in the mood for potatoes in your soup? No problem! Rather than make potatoes the main attraction, try adding them on the side. Add a touch of sweetness to your meal by serving our Shoshone Black Bean Soup with sweet potato fries! Our Black Bean soup already has a hint of sweet potato so why not enhance the flavor even more? Another option is to pair our Miners Minestrone Soup with a baked potato loaded with all the fixings. Minestrone is chock full of vegetables which complement the starchiness of a baked potato perfectly!
Don't scramble to figure out what to eat, try one of Rill's potato soups. With these recipes, weeknight dinner time will be a breeze!