Easy Lemon Garlic Chicken
Add a little zing and brighten up your typical weekday meal with this easy, lemony, one-pot recipe. Simple and healthy but full of flavor!
Lemons are often overlooked as a dinner item but have plenty of health benefits. They are full of fiber and can help with digestive health. Not to mention lemons can add a punchy flavor to any savory dish. (Here is a great list of lemon's health benefits if you want to read more.)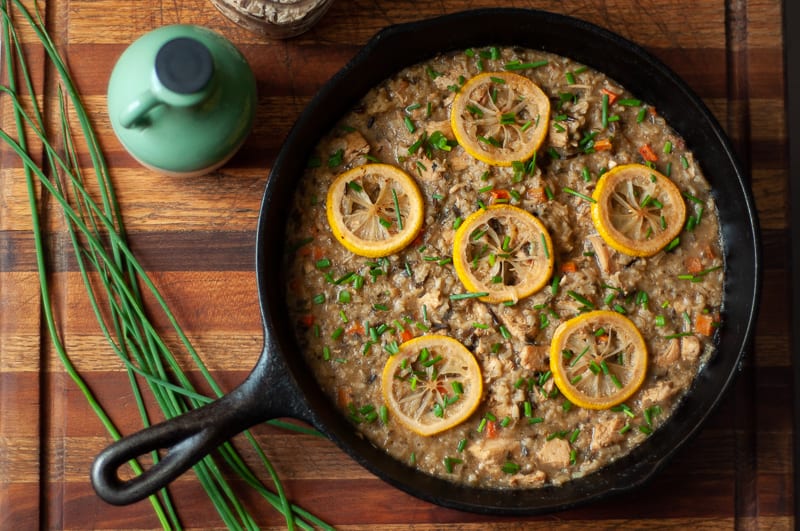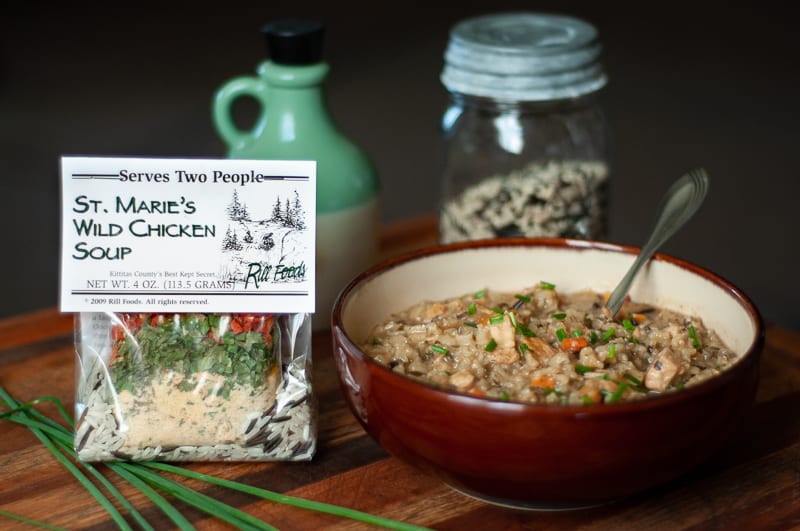 Here's how to make this easy, lemon garlic chicken, one-skillet meal!
How to Make Easy Lemon Garlic Chicken
Ingredients
1 chicken breast, cubed
1-2 tbsp olive oil
juice and zest of 1/2 lemon
1/2 lemon thinly sliced
1-2 cloves of garlic, minced
1/4 cup white wine
1 small bunch of fresh chives
1 small packet St. Maries Wild Chicken Soup*
Instructions
Heat olive oil in a large skillet or dutch oven over medium-high heat.
Add cubed chicken, turning frequently until browned on all sides.
Add lemon juice, zest, lemon slices, garlic, white wine, and half of the fresh chives. Continue cooking until chicken is no longer pink in the center and lemon slices are caramelized and softened.
Remove lemon slices and set them aside for garnish.
Add 4 cups of water and the entire contents of the soup packet.
Bring to a boil, then simmer for 1 hour or until rice is cooked.
Garnish with caramelized lemon slices and fresh chopped chives. Salt and pepper to taste.
*Try this easy lemon garlic chicken recipe with one of our other chicken soups like our Sisters Chicken Noodle Soup. Or you can even try adding some veggies like fresh broccoli or cauliflower.
More great recipes:
Try our Sisters Chicken Noodle Soup!
Is this week busy? Boy, do we have the Instant Pot chili for you!